The newest addition to the MiR mobile industrial robot fleet is MiR200.
The highly flexible MiR200 autonomously transports up to 200 kg (440 lbs). It can be mounted with customized top modules such as bins, racks, lifts, conveyors or even a collaborative robot arm — whatever your application demands. Top modules are easy to change so the robot can be redeployed for different tasks.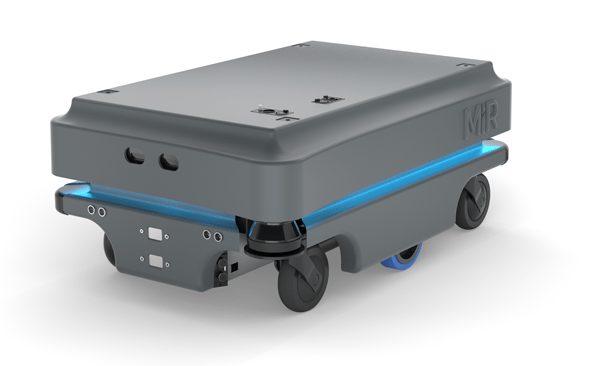 The MiR200 robot safely maneuvers around people and obstacles, through doorways and in and out of elevators. You can download CAD files of the building directly to the robot, or program it with the simple, web-based interface that requires no prior programming experience. The robot's mission can be easily adapted using a smartphone, tablet or computer connected to the network.
MIR200 MOBILE ROBOTS:
can be redeployed for different tasks with various top modules
is easily programmed, with no prior experience needed
transports payloads up to 200 kg (440 lbs)
supports the transport of loads up to 500 kg (1100 lbs) with the MiRHook
For more information, or to request a quote, contact Inside Sales at The Proud Company at 412.838.0230.