As you may have heard, The Proud Company recently entered into a new partnership with EXOR International, a manufacturer of HMI, control, and industrial IoT solutions. We're very excited about this product line and what it can offer our customers. EXOR's product line — including their flagship IIoT Controller — addresses the 5 major challenges to IoT implementation:
Choosing a technology that will be obsolete in a few years time
Achieving end-to-end connectivity
The level of understanding of the workforce
Cybersecurity
The need to store vast quantities of data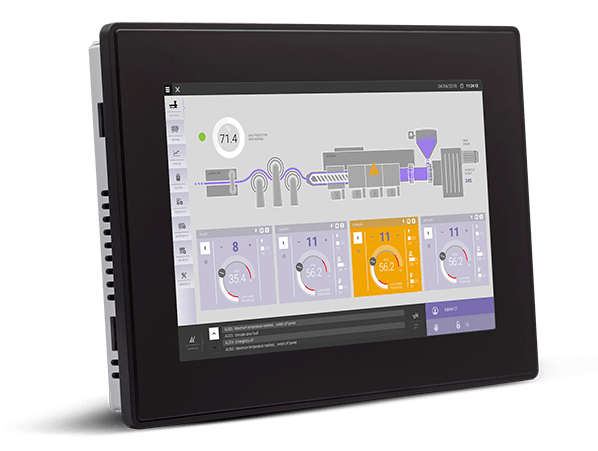 AN ALL-IN-ONE SOLUTION
EXOR's eX700 series IIoT controller is the ultimate, all-in-one solution ready for scalable applications across many industries. This IIoT Controller is truly an all-in-one solution, covering many functions such as:
a powerful BROWSER with an industry-standard web engine powering state-of-the-art Chromium browser
a GATEWAY with up to 3 Ethernet networks, OPC UA pub/sub server and client, with TSN connectivity and multiple protocols
a powerful HMI using JMobile inside, with multi-touch operation in a brilliant high-resolution display
a PLC with the CODESYS V3, which can function as Master through major protocols
EX700 IIOT CONTROLLER FEATURES
Super high performance
High resolution glass cap touch
Fully connectable upstream & downstream
Powerful integrated PLC with all major protocols
Integrated VPN with Service Cloud
Standard 5 year warranty
Read more about EXOR's IIoT Controller series on their website here.
For more information on EXOR's eX700 series IIoT controller, contact The Proud Company's Sales Engineers at 412.838.0230.