Autonomous mobile robot manufacturer, Mobile Industrial Robots (MiR), just announced its biggest, fastest, strongest robot to-date at Automatica 2018: the MiR500.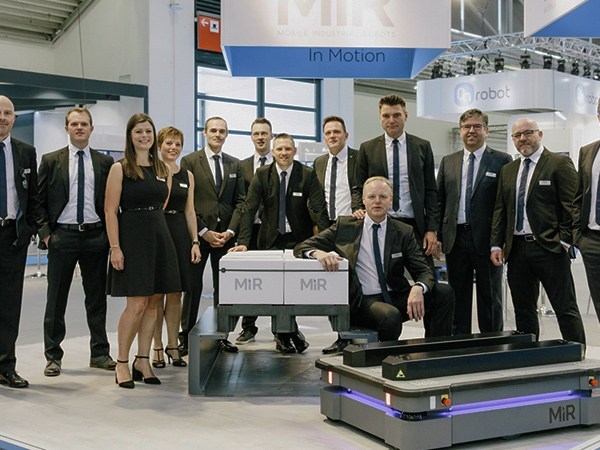 MIR500: SAFE, EFFICIENT TRANSPORT OF HEAVY OBJECTS
The MiR500 is designed to automate the transportation of pallets and heavy loads throughout a facility. With a lifting capacity of 1,102 lbs and a speed of nearly 4.5 mph, the MiR500 is a flexible and easy-to-program robot for customers looking to collect, transport, and deliver both heavy and light loads throughout a plant or warehouse.
Like the other collaborative robots in the MiR product line, the MiR500 uses innovative safety features which allow it to navigate safely around people and obstacles with all of the safety standards required for TUV certification. The robot is equipped with the latest laser-scanning technology that delivers a 360-degree radius, allowing the robot to navigate autonomously via the most efficient route to its destination – even in dynamic environments where people and vehicles are moving. 3D cameras have a range of 30-2,000 mm above floor level to detect pallets.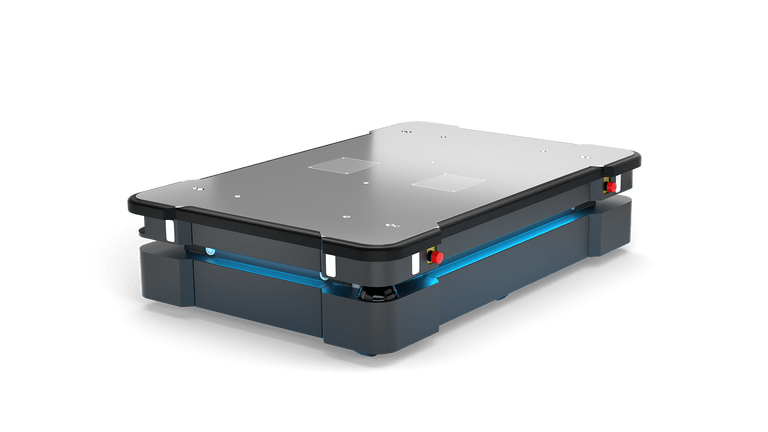 FEATURES INCLUDE:
Efficient transportation of payloads up to 500 kg with high speed
Optimizes your internal transportation of heavy loads and pallets and allows employees to focus on higher value activities
Eliminates material flow bottlenecks to increase productivity
Maneuvers safely and efficiently around people and obstacles in even highly dynamic environments
Requires no changes to existing facility
Extremely flexible and can be redeployed for different tasks with customized top modules
User-friendly interface that can be programmed without prior experience
OPTIMIZE PALLET TRANSPORTATION WITHOUT CHANGING FACILITY LAYOUT
With the MiR500 Pallet Lift, the MiR500 picks up, transports, and unloads pallets autonomously, freeing up employees for more valuable tasks. The robot has a speed of nearly 4.5 mph for extremely efficient transportation time. There's no need to change the facility layout when operating the MiR500, as the function of wires, magnets, or QR codes is replaced by sophisticated navigation software. Simply download CAD files of the facility to the robot, or use its laser scanners to create a map — that's all it takes to ensure a fast and cost-efficient implementation.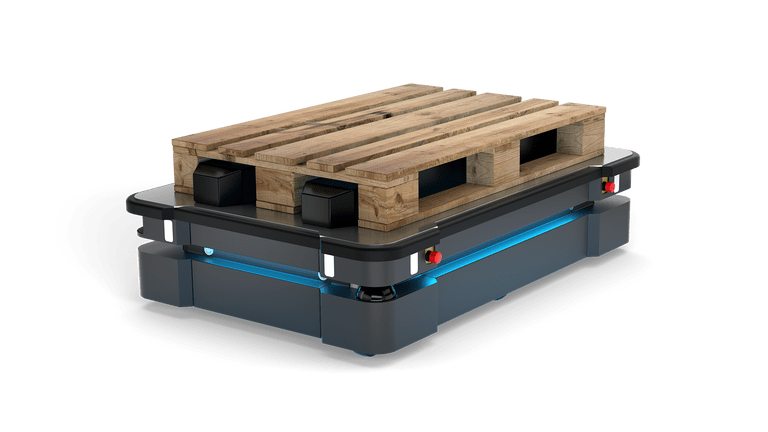 LEARN MORE ABOUT THE MIR500 ON MIR'S WEBSITE HERE
For more information on Autonomous Mobile Robots, contact The Proud Company at 412.838.0230.