Cognex, the world leader in machine vision, has expanded their portfolio with the new family of In-Sight Laser Profilers. The In-Sight Laser Profiler works by projecting a flat laser line, while a camera takes an image of the line. As the laser line goes up and over different features of a part, the line is displaced. The built-in camera takes a picture of this displacement, which creates a digital cross section of any item or feature.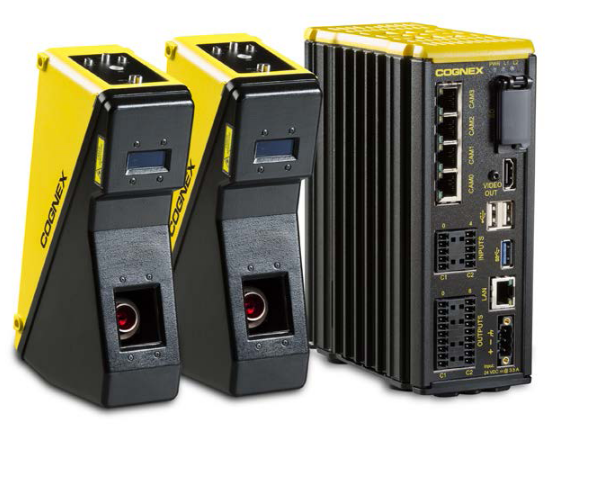 SIMPLE DESIGN & USE BUILT ON WORLD-CLASS SOFTWARE
The In-Sight Laser Profiler sensor is a self-contained, calibrated system and requires no tuning or external lighting. Acquiring an image is a simple point and click. The inspection of the image is done with the same In-Sight Explorer software as the rest of the In-Sight smart cameras, using the same algorithms that have existed for years and have made Cognex the world leader. Users can take measurements, set limits, construct shapes, and plot reference points — all with a simple user interface that guides you through each step of configuration.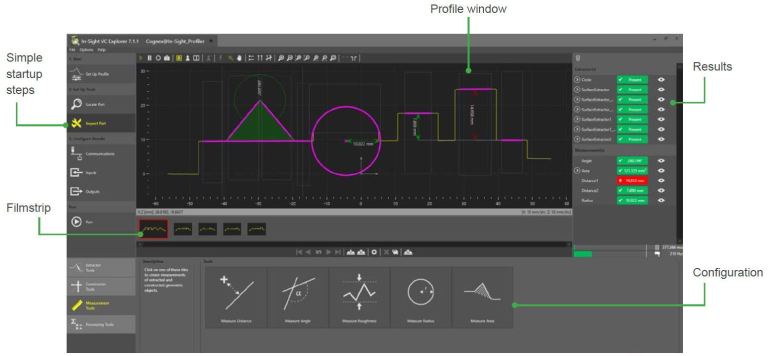 A FAMILY OF SENSORS FOR UNLIMITED USES
The In-Sight Laser Profiler is currently available with 5 different sensors, depending on field of view in the X and Z axis. With accuracy in the micron range, a variety of solutions is available. Whether inspecting precision components, circuit boards, hot dogs, or monitoring continuous strip edges, extrusions or tire treads, the same simple technology can be deployed quickly & easily.



SEEING IS BELIEVING
Contact The Proud Company to schedule a time to see the In-Sight Laser Profiler in action. We'll be happy show you the system performing inspection on your parts in a matter of minutes. To request a quote, contact Inside Sales at The Proud Company at 412.838.0230.